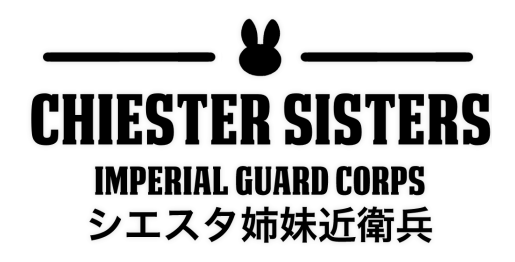 Origin
Members
Gallery
ORIGINS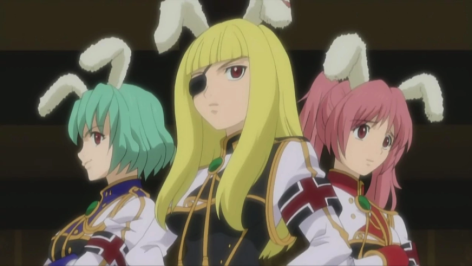 Three Units from the Chiester Corps
Chiester Sisters Imperial Guard Corps
Is a Large Corporation from 07th Expansion's Umineko no Naku Koro Ni which consists of Rabbit humanoids with formidable location and weaponry skills. Any member can be summoned at will if the summoner holds strong summoning abilities. The title "Chiester", along with a given number, is a common title for anyone working in the Guard Corps. The most well known members are the following:
Chiester 00
Chiester 410
Chiester 45
Chiester 556
Chiester 17
Chiester 38
Chiester 127
Chiester 20
All units are asked to wear a special uniform with a color of choice. Each person has a unique color set to themselves, and all have individual roles and abilities. For example, Chiester 410 and Chiester 45, who work as a pair, give them the ability to both search and destroy a target with accurate calculations of its location. They can easily bring back the target's corps after any attack; because of this, it makes it almost impossible for anyone to escape.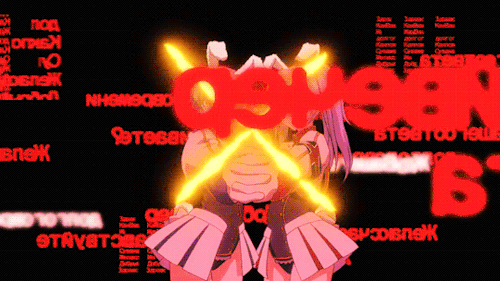 Chiester 410 and Chiester 45 using a magic bow to fire
Chiester 00, 410, 45 and 556
The origins of 00, 410, 45 and 556 were from the Witch of Origin's beloved rabbit toys who accompanied her along with her furniture, Sakutarou. While 00, 410 and 45 are active, 556 was met with her demise and was shattered to pieces by the Black Witch. Therefore, she was never able to return.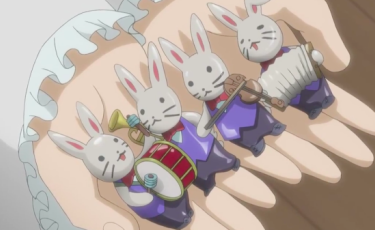 From left to right: 45, 556, 00, 410